Welcome to Mount Olivet SDA Church
We are so glad that you are here!  At Mt. Olivet you will have access to resources that will draw you closer to the Lord by developing a stronger relationship with Him. We are a Christian community and would love to have you join our family. To learn more about what we believe you can visit our About Us page.  Our upcoming programs are provided below. 
Upcoming Events/Programs
 Black History Wellness Month
February 2023
Join us every Saturday at 11:00 am in February as we discuss Black History Wellness. Each week we will have a guest speaker with a purposeful message just for you. 
#black #history #wellness #worship #bhm #blackhistory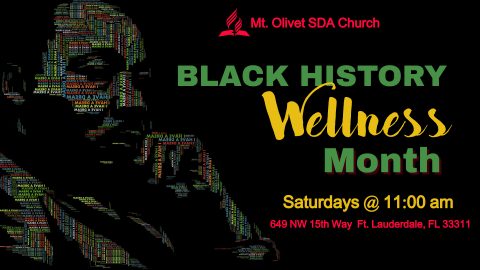 Mount Olivet Board Meeting

Mount Olivet Board Meeting will be held on Thursday, February 9, 2023, please check internal communication for link to join the meeting.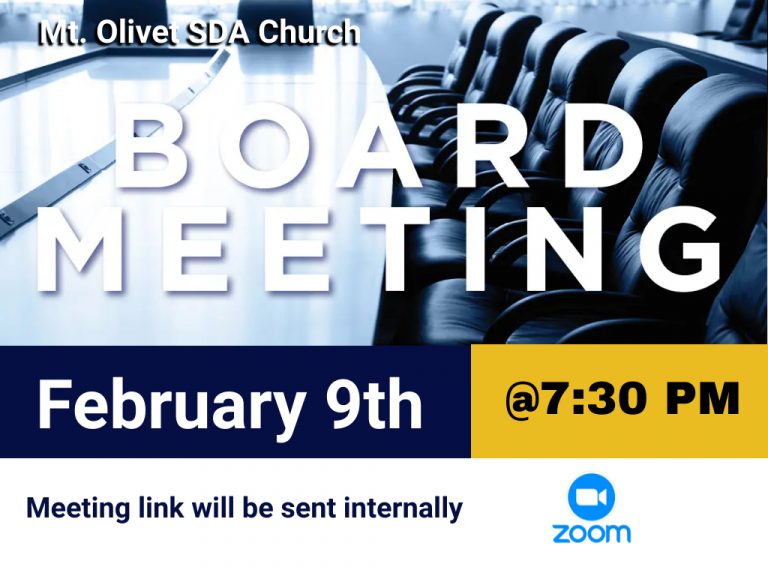 SOAP
SOAP is a method of Bible study - Scripture Observation Application Prayer. The SOAP method is when we take a Scripture or passage of scripture and make an Observation by writing down what we see in the text.  We then take that information and make an Application of it by determining what we can learn from it, what should we do with, and how we can apply the text to our life.  And lastly, we surrender to the Lord's will through Prayer.  
We will start February 1, 2023 with the SOAP method in reviewing John 1:1-5. Join us via Zoom every Wednesday evening at 7:15pm EST. We hope you can join us in this Bible study method.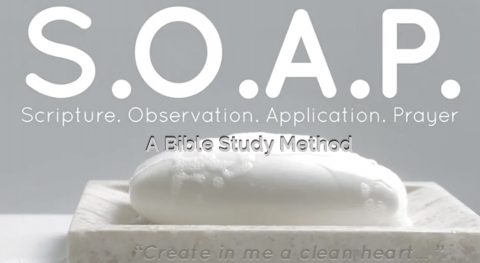 AYM 100
LET'S TALK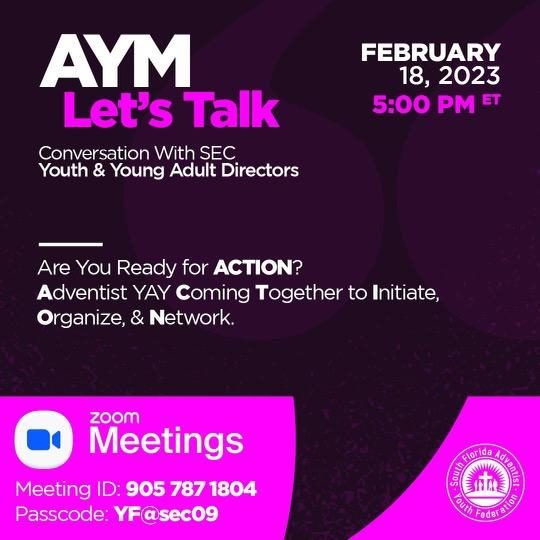 The Prayer Room
Share with us your prayer requests so that our members and others worldwide will pray for and with you.  Join us in prayer every Tuesday, Wednesday and Thursday morning at 7:14am Eastern Standard Time (EST).  The Prayer Room is open for everyone to dial in for prayer.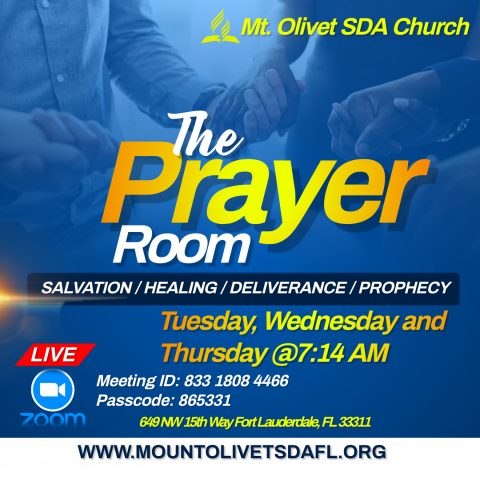 Worship Service 
Here you will have the opportunity to worship with us on a weekly basis and together we will praise the mighty name of the Lord! Join us on Saturday mornings for Sabbath School at 9:00am as we discuss our weekly lesson and mission. 
Center your heart and mind with our Divine Worship service, Saturdays at 11:00am with music ministry from our renown Praise Team and messages of hope and love from our Clergy Team.  This service is streamed live each week via YouTube and Facebook.  Be sure to follow us on our social media platforms.
Prayer Meeting is held each Wednesday at 7:15pm EST.  Currently we are studying 'Thoughts From the Mount of Blessings' by Ellen G. White.      
When you are visiting the Fort Lauderdale area, or if you are looking for a new church home, know that our church doors are open for your Sabbath Rest and spiritual upliftment.  We are located at 649 NW 15th Way Fort Lauderdale, FL 33311.  We will be happy to welcome you!

Sabbath School
Join us every Saturday morning at 9:00am EST for lesson study lead by our panel. Sabbath School is an In-Person Service but for those needing join us remote, just click on the image below and it will direct you to our remote Sabbath School Program service each week.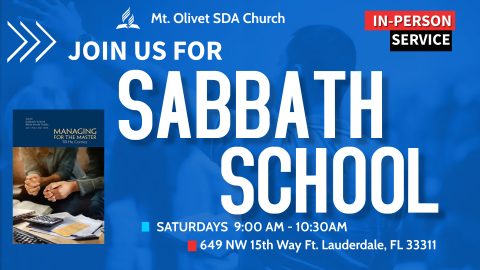 Divine Worship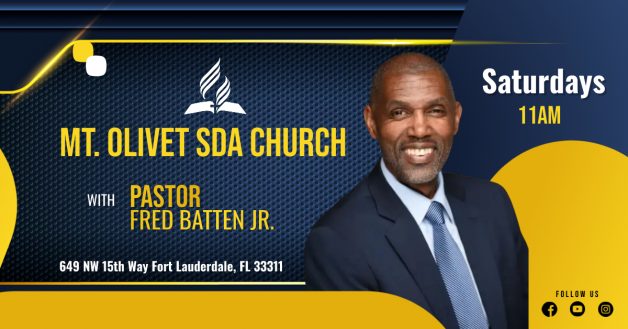 Prayer Meeting
Join us via zoom every Wednesday evening at 7:15pm EST as we study the bible.  This is an online study service lead by our Clergy Team. Just click on the image below and it will direct you to our online service each week at the appropriate time.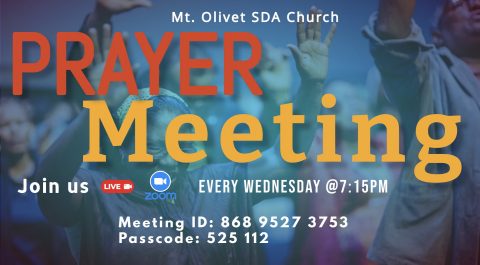 We invite you to share our ministry with your friends and family.  We pray you are blessed and encouraged by our service to our Lord and Savior. Our goal is to help others as we minister to and serve within our community. May God bless you abundantly!                                       
---
Dr. Fred Batten, Jr. - Pastor
Mount Olivet SDA Church (Fort Lauderdale)

Service Times:
Sabbath School: 9:00 am 
Worship Service: 11:00 am 
AYS - 1 Hour Before Sunset