Welcome to Mount Olivet SDA Church
We are so glad that you are here!  Here at Mt. Olivet Church, we have something just for you.  From our worship experiences to ministry and events, there is something always planned with you in mind to get you connected with Jesus Christ and connected to our church family.  You will have access to resources that will help you to develop a stronger relationship with God. We are a Christian community and would love to have you join our family.  If you are in the Fort Lauderdale Florida area, we invite you to join us.  If you are looking for a church home, look no further.  We look forward to seeing you soon!  Sabbath service is at 11:00am every Saturday morning. WELCOME TO THE FAMILY!
Upcoming Events/Programs
AYM 100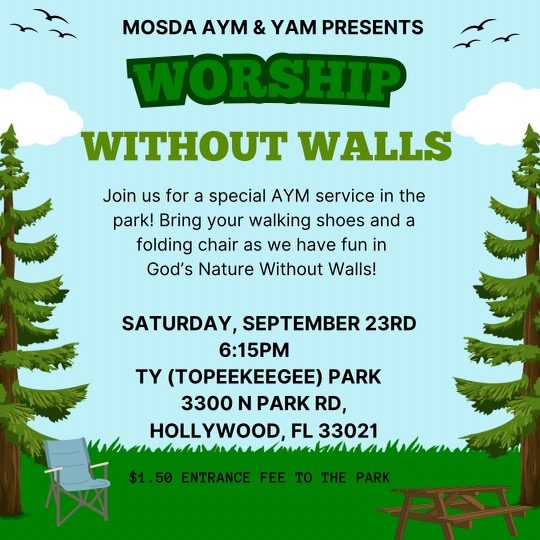 YOUTH DAY SEPTEMBER 30TH 2023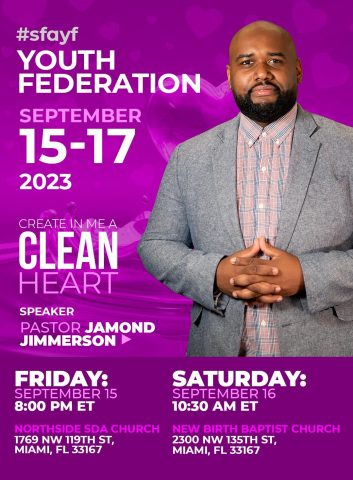 SEC Camp Meeting  2023
The Prayer Room
Share with us your prayer requests so that our members and others worldwide will pray for and with you.  Join us in prayer every Tuesday, Wednesday and Thursday morning at 7:14am Eastern Standard Time (EST).  The Prayer Room is open for everyone to dial in for prayer.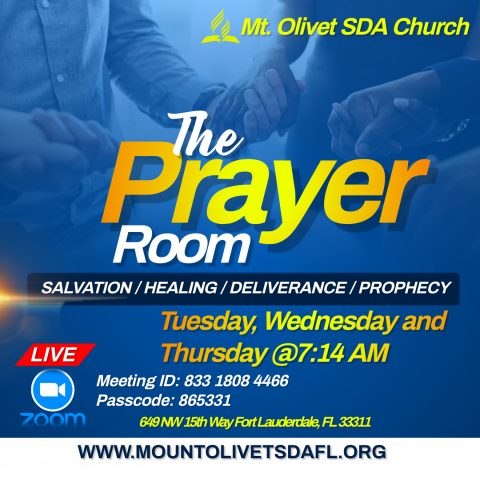 Worship Services 
Here you will have the opportunity to worship with us on a weekly basis and together we will praise the mighty name of the Lord!
When you are visiting the Fort Lauderdale area, or if you are looking for a new church home, know that our church doors are open for your Sabbath Rest and spiritual upliftment.  We are located at 649 NW 15th Way Fort Lauderdale, FL 33311.  We will be happy to welcome you!

Sabbath School
Join us on Saturday mornings for Sabbath School at 9:00am as we discuss our weekly lesson and mission.  Sabbath School lesson study is lead by a panel through In-Person Service, but for those needing join us remote, just click on the image below and it will direct you to our remote Sabbath School Program service each week.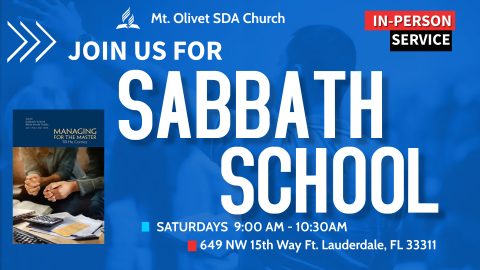 Divine Worship 
Center your heart and mind with our Divine Worship service, Saturdays at 11:00am with music ministry from our renown Praise Team and messages of hope and love from our Clergy Team.  This service is streamed live each week via YouTube and Facebook.  Be sure to follow us on our social media platforms.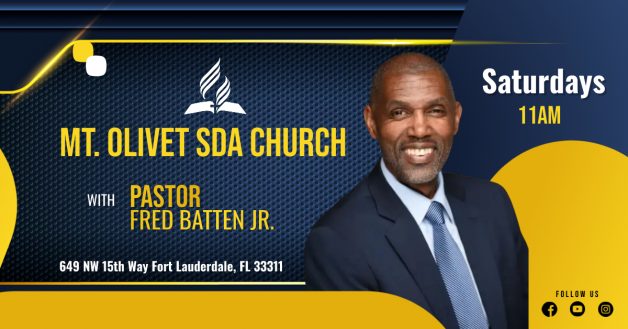 Prayer Meeting
Join us via zoom every Wednesday evening at 7:15pm EST as we study the bible.  This is an online study service lead by our Clergy Team. Currently we are using the S.O.A.P. Bible Study Method of Scripture Observation Application and Prayer. Just click on the image below and it will direct you to our online service each week at the appropriate time.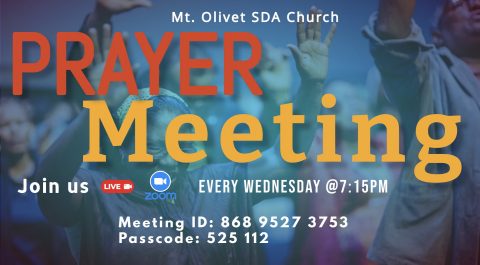 We invite you to share our ministry with your friends and family.  We pray you are blessed and encouraged by our service to our Lord and Savior. Our goal is to help others as we minister to and serve within our community. May God bless you abundantly!                                       
---

Mount Olivet SDA Church (Fort Lauderdale)

Service Times:
Sabbath School: 9:00 am 
Worship Service: 11:00 am 
AYS - 1 Hour Before Sunset